Produktbeschreibung
Sanitary Blending Tank Mixing Tank Heating Tank Tank Factory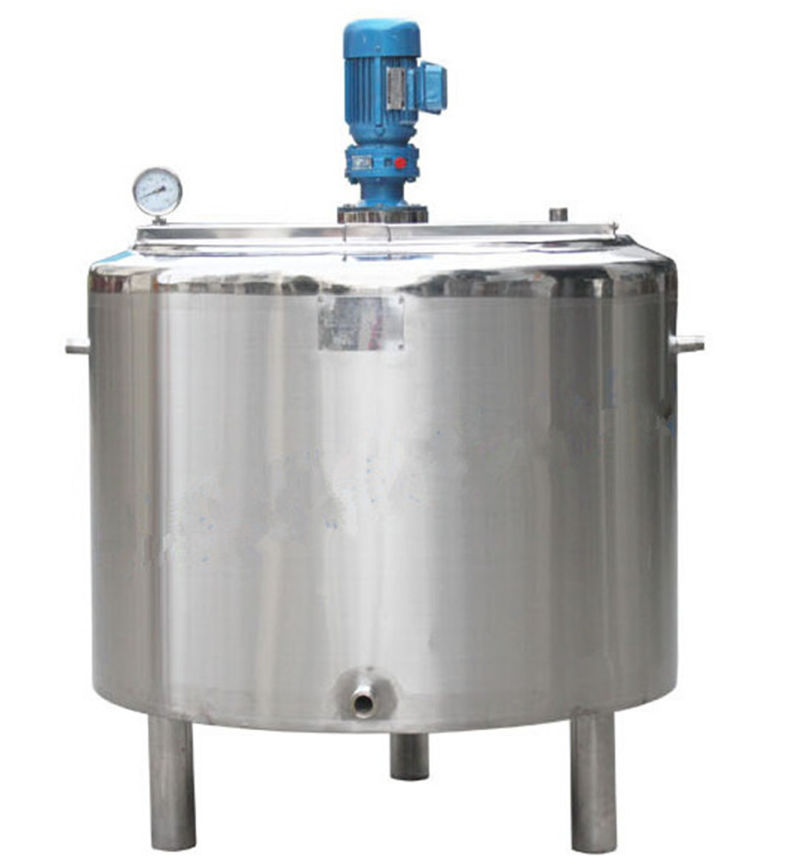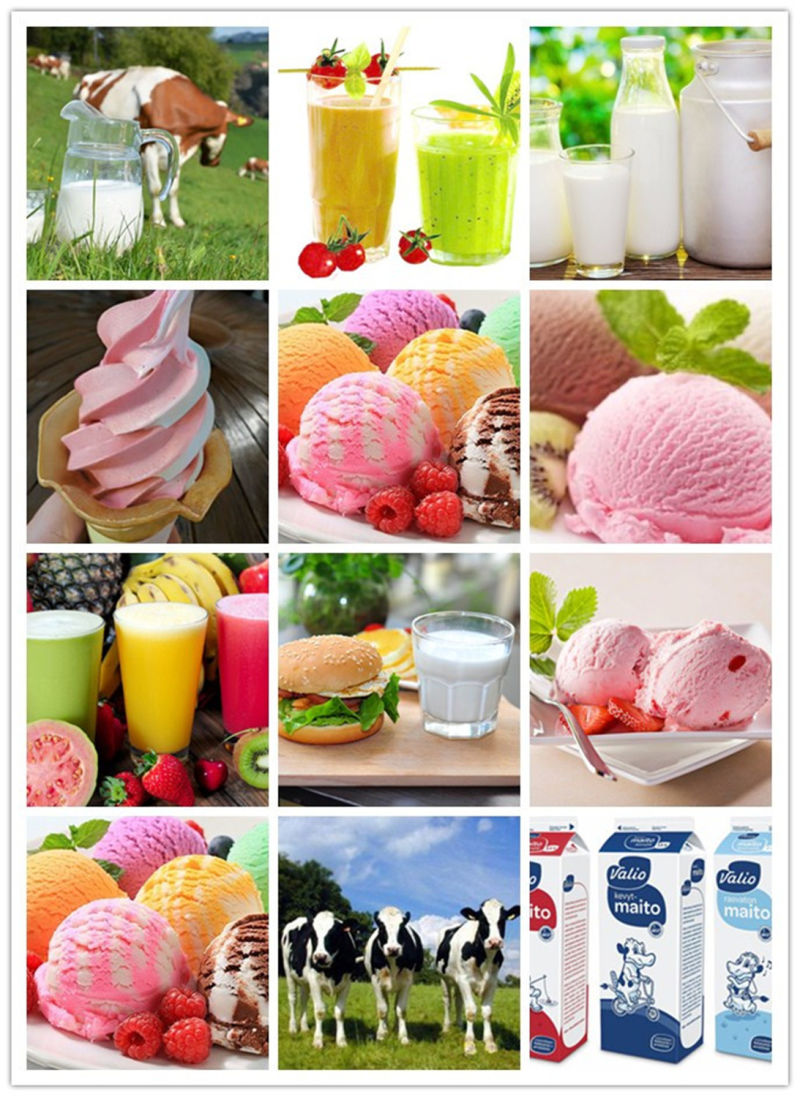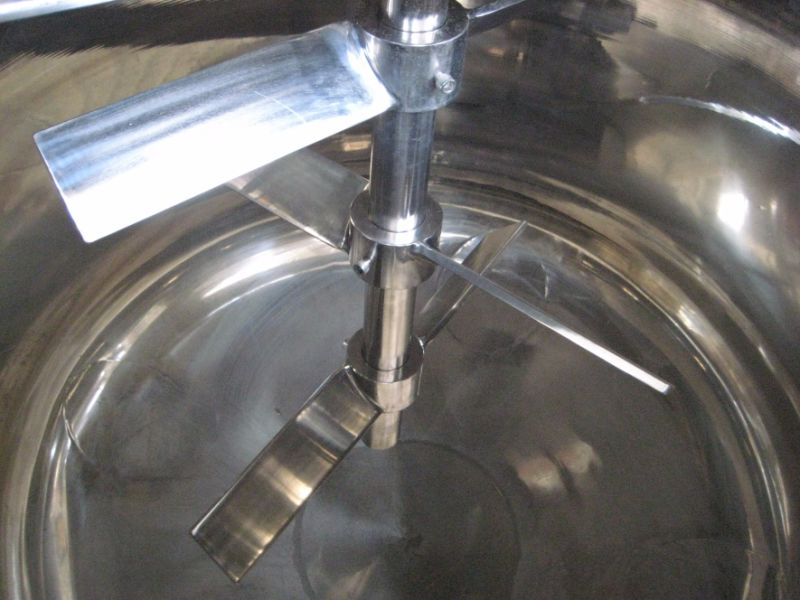 Details:
We design all kinds of stainless tanks. They are in reasonable design, advanced technology, automatic control and reach GMP standards. The tank adopts vertical or horizontal and single - layer or double - layer structure and adds heat insulator according to the requirements of customers. The inner layer is be polished to Ra0.45μ M and the outside surface adopts mirror or frosted plate to keep warm. There are water inlet, reflux inlet, sterilizing inlet, cleaning inlet, manhole cover and 0.45μ M air respiratorresuscitator.
Material:
The tank material usually uses SUS304 or SUS316L to make if the customer has no special requirements.
Why choosing our tank?
1. Our tank have sales department, engineering department, after sales department, we will provide one - stop service for you;
2. We are not competing for the price but the high quality and friendly service we competition
3. The salesman and engineer will listen to your requirements and the effect which you want to reach patiently, and tailored for you;
4. The after sales colleague will service for you from place an order to the actual production;
5.10 years of industry experience, industry leader;
6. Factory, office site visit.
| | | | | |
| --- | --- | --- | --- | --- |
| Volume | Body Diameter X Body Height | Total Height | Insulate PU Foam | Inlet& Outlet |
| (L) | (mm*mm) | (mm) | (mm) | (mm) |
| 500 | 840*1000 | 2300 | 60 | 38 |
| 600 | 920*1000 | 2400 | 60 | 38 |
| 700 | 990*1000 | 2400 | 60 | 38 |
| 800 | 950*1220 | 2550 | 60 | 38 |
| 900 | 1010*1220 | 2700 | 60 | 38 |
| 1000 | 1060*1220 | 2700 | 60 | 51 |
| 2000 | 1340*1500 | 2750 | 60 | 51 |
| 3000 | 1410*2000 | 3500 | 60 | 51 |
| 5000 | 1910*2000 | 3850 | 60 | 51 |
| 10000 | 2300*2440 | 4500 | 60 | 51 |
| 15000 | 2530*3000 | 5200 | 60 | 51 |
| 20000 | 2640*3660 | 5800 | 60 | 51 |
| | | | | |
| --- | --- | --- | --- | --- |
| Volume | Height of the whole tank (mm) | Height of the Tank Body (mm) | The Diameter of the Tan Body (mm) | Height of the Discharge Hole (mm) |
| 500L | 1725 | 800 | Φ 850 | 350 |
| 1000L | 1950 | 900 | Φ 1100 | 350 |
| 2000L | 2500 | 1300 | Φ 1300 | 400 |
| 3000L | 2800 | 1500 | Φ 1500 | 400 |
| 5000L | 3100 | 1650 | Φ 1800 | 400 |
| 6000L | 3350 | 1800 | Φ 1900 | 450 |
| 8000L | 3600 | 1950 | Φ 2100 | 450 |
| 10000L | 3800 | 2000 | Φ 2300 | 500 |
| 20000L | 5350 | 3400 | Φ 2600 | 500 |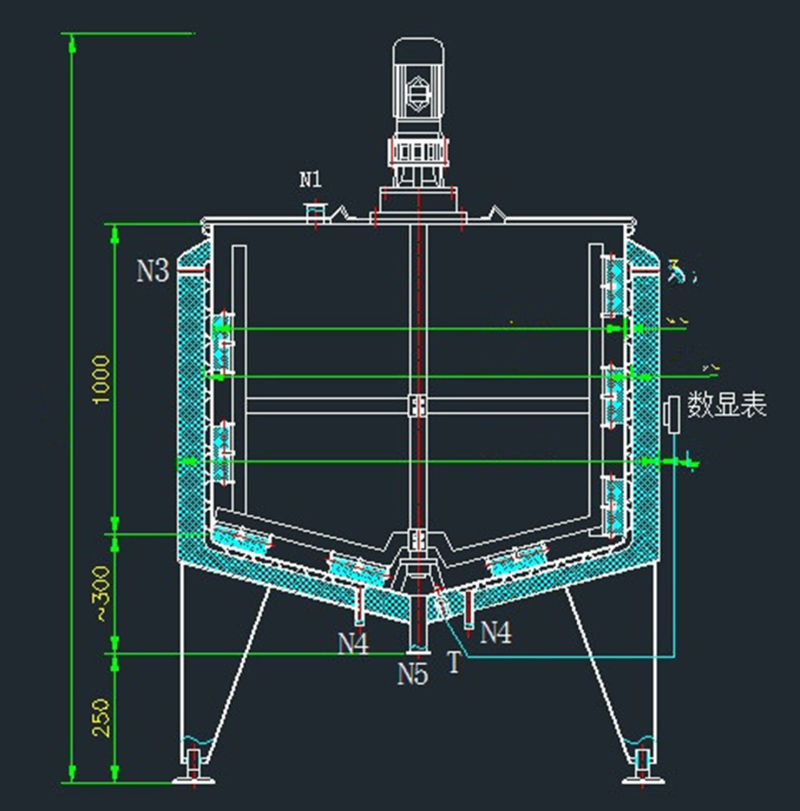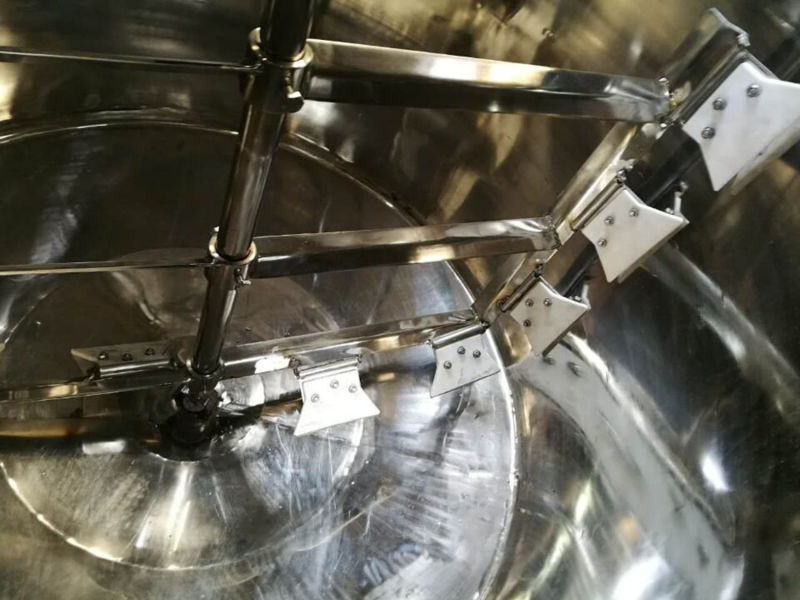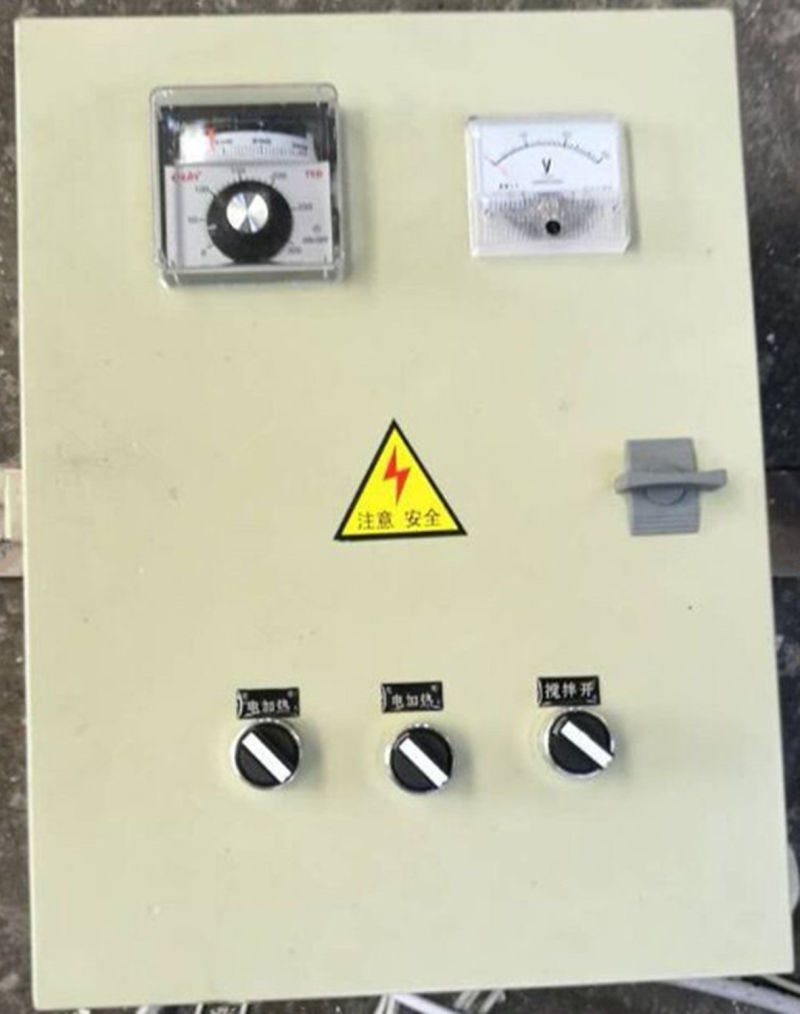 Sanitary Blending Tank Mixing Tank Heating Tank Tank Factory